Meet Dr. Dane Benko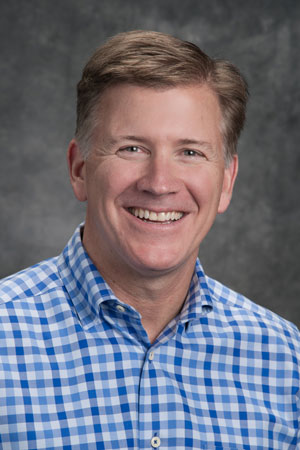 With 20+ years in practice, Dr. Dane Benko has earned the reputation of being one of the most trusted orthodontists in the area. Dr. Benko grew up in the small town of Ebensburg which is 90 miles east of Cranberry. After graduating first in his high school class, he attened Juniata College where he received his undergraduate degree in biology. He graduated after three years and then attended Georgetown School of Dentistry in Washington D.C. where he was elected into Omicron Kappa Upsilon, a national dental honor society and he graduated Summa Cum Laude.
Afterwards, he went on to the State University of New York at Buffalo where he completed his orthodontic residency and received his Masters.
He is an active member in the American Dental Association, the American Association of Orthodontics, the Pennsylvania Dental Association and the Dental Society of Western Pennsylvania.
When asked what he loves most about his job, Dr. Benko said "Transforming smiles- watching kids grow into young adults and giving adults the smile they've always wanted." Both Dr. Benko and his wife Vicki, and their two children, Blake and Avery, love Western PA and when he's not working, you can find him spending time with his family, running, golfing, working out or skiing.
Meet Dr. Gregory Sencak
Dr. Sencak graduated from North Hills High School. He then pursued his education at the University of Pittsburgh where he earned his Bachelor of Science degree. During that time, he was also elected into the nation's oldest and most prestigious academic honor society, Phi Beta Kappa.
After completing 3 years of undergraduate education, he was awarded early admission into the University of Pittsburgh School of Dental Medicine where he completed his Doctorate degree in Dental Medicine. He was also elected into Omicron Kappa Upsilon, a national dental honor society. Upon completion of dental school, Dr. Sencak had earned both a certificate in Orthodontics and a Master of Science degree at the University of Michigan School of Dentistry.
During his residency, Dr. Sencak was able to learn directly from two world-renowned orthodontists, Drs. Lysle Johnston and James McNamara, as well as the President of the American Association of Orthodontics.
The northern suberbs of Pittsburgh have been Greg's home for most of his life. "I am honored to be able to dedicate my time and knowledge back to my hometown." Along with supporting local recreation centers and charity fundraisers, Dr. Sencak has also been involved with the Special Olympics and has even organized free dental care events for the athletes. Aside from work, Dr. Sencak is an avid Pittsburgh sports team fan. He also likes spending time with family and friends, playing sports, and hiking.
"Would definately recommend! Treated all three of my children with expanders and braces over the past ten years. Well worth it... especially when I see all three of them smiling. Thanks Cranberry Orthodontics!"~ Gina
"I am ten years old and I was not happy about having to go to our consult appointment. But after being there and meeting the staff, I felt much better. Getting braces doesn't seem so horrible to me anymore!"~ Blake
"Cranberry Orthodontics are an outstanding group of professionals who give the utmost care and attention to their patients. They have treated my two children like they were their own, explaining every step through their treatment."~ Shane